HOSTED BY

The mission of the Department of Nutrition at the Harvard T.H. Chan School of Public Health is to improve human health through better nutrition and lifestyle. The Department strives to accomplish this goal through research aimed at an increased understanding of how diet influences health at molecular and population levels, the development of nutritional strategies, informing policy, the education of researchers and practitioners, and the dissemination of nutrition information to health professionals and the public.
Made possible through support by
PLATINUM SPONSOR

Ardmore Institute of Health
works for a future where healthy lifestyles will be the preferred method to prevent, treat and reverse chronic diseases such as diabetes and obesity. Since 1947 the organization has been promoting lifestyle change as a means to help people achieve a more healthy and fulfilling life. AIH provides grants to projects that support this mission as well as a free nutrition improvement program called Full Plate Living.
Full Plate Living
helps people add more whole plant-based foods to meals they're already eating. It's a small step approach that can lead to big health outcomes.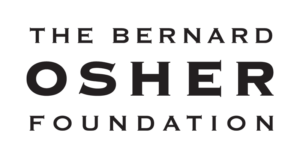 The Bernard Osher Foundation
, headquartered in San Francisco, was started in 1977 by Bernard Osher, a respected businessman and community leader. The Foundation seeks to improve quality of life through support for higher education and the arts.
GOLD SPONSOR

The mission of NCCIH is to determine, through rigorous scientific investigation, the fundamental science, usefulness, and safety of complementary and integrative health approaches and their roles in improving health and health care. *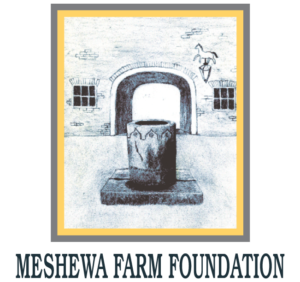 Meshewa Farm Foundation is a private foundation based in Cincinnati, Ohio that is focused on supporting community-based organizations, with particular emphasis on conservation, organic agriculture, wellness, education, and women's equality.
SILVER SPONSOR

The National Heart, Lung, and Blood Institute (NHLBI) provides global leadership for a research, training, and education program to promote the prevention and treatment of heart, lung, and blood diseases and enhance the health of all individuals so that they can live longer and more fulfilling lives. *

Pacific Coast Producers is an Agricultural Cooperative owned by over 150 family-farms located in Central and Northern California. They specialize in canning fruits and tomatoes for Private Brands throughout the world. Their products are sold to the retail, foodservice, and industrial sectors across the globe servicing 1.5 million foodservice outlets and over 95,000 grocery stores.

Envisioned and supported by Jane and Terry Semel, the vision of the Semel Healthy Campus Initiative Center at UCLA is to make UCLA the healthiest community to work, learn, and thrive and to inspire others through building a culture of health as the foundation for a resilient, equitable, and flourishing community for the over 85,000 students, faculty, staff and visitors at UCLA.

The Center for Health Law and Policy Innovation (CHLPI) advocates for legal, regulatory, and policy reforms in health and food systems, with a focus on the health, public health, and food needs of systemically marginalized individuals.
CHLPI is comprised of the Health Law and Policy Clinic (HLPC) and the Food Law and Policy Clinic (FLPC).

More than a professional association, ACLM is a galvanizing force for change.
ACLM is comprised of members who are passionate about the urgent need to transform health and health care. The organization addresses the need for quality, evidence-based education and certification in the clinical practice of lifestyle medicine.

Blue Zones Well-Being Institute is an independent think tank that conducts research and policy work to advance health equity, lifestyle medicine, and innovative financial models for healthcare systems. As a solution-focused incubator, the nonprofit BZWI also serves as a forum for diverse collaboration and idea-exchange to co-create new strategies that help people live healthier, longer lives.

The Center for Food as Medicine aims to bridge the gap between traditional medicine and the use of food as medicine in the prevention, treatment, and management of disease while also increasing access to these treatments, thereby creating a more equitable food system that will improve health outcomes.
Interested in sponsoring the TKRC?
Be a part of the leading international conference on teaching kitchens by reserving your sponsorship today.