Meet Our Keynote Speakers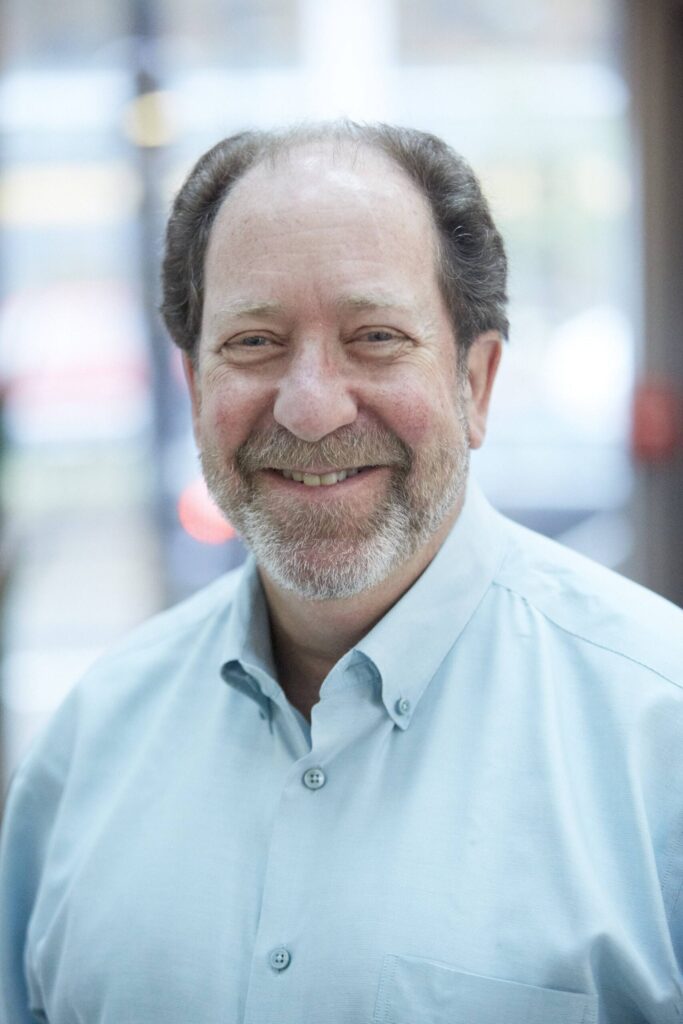 David M. Eisenberg, MD, is the Director of Culinary Nutrition and Adjunct Associate Professor of Nutrition at the Harvard T. H. Chan School of Public Health. He is the founding Co-Director of the Healthy Kitchens, Healthy Lives conference, and is the founding Executive Director of the Teaching Kitchen Collaborative (www.teachingkitchens.org), a network of 44 organizations with teaching kitchens, intended to establish and evaluate best practices relating to nutrition, culinary and lifestyle education.
From 2000-2010, Dr. Eisenberg served as the Bernard Osher Distinguished Associate Professor of Medicine at Harvard Medical School, founding director of the Osher Research Center and the founding chief of the Division for Research and Education in Complementary and Integrative Medical Therapies at Harvard Medical School. He simultaneously served as the director of the Program in Integrative Medicine at the Brigham & Women's Hospital. His current educational and research interests include: Novel multi-disciplinary strategies (aka "Teaching Kitchen curricula") to optimize lifestyle and self-care behaviors. These models include practical information about nutrition, cooking, exercise, optimal use of IT, mindfulness and behavioral change strategies to prevent, treat and manage common medical conditions and optimize wellbeing; and, Optimal models of "Integrative Care."
David is a graduate of Harvard College and Harvard Medical School. He completed his fellowship training in general internal medicine and primary care and is Board Certified in Internal Medicine. In 1979, under the auspices of the National Academy of Sciences, David served as the first U.S. medical exchange student to the People's Republic of China. In 1993, he was the medical advisor to the PBS Series, Healing and the Mind with Bill Moyers.
He has served as an advisor to the National Institutes of Health, the Food and Drug Administration and the Federation of State Medical Boards with regard to complementary, alternative and integrative medicine research, education and policy. From 2003-2005 David served on a National Academy of Sciences Committee responsible for the Institute of Medicine Report entitled, ―The Use of Complementary and Alternative Medicine by the American Public. He recently completed his tenure as a member of the US National Board of Medical Examiners Clinical Skills Committee and its Communications Task Force.
David has authored numerous scientific articles involving complementary and integrative medical therapies and continues to pursue research, educational and clinical programs relating to integrative and lifestyle medicine. As the son and grandson of professional bakers, David aspires to bring together the culinary and medical communities to enhance comprehensive health care for all.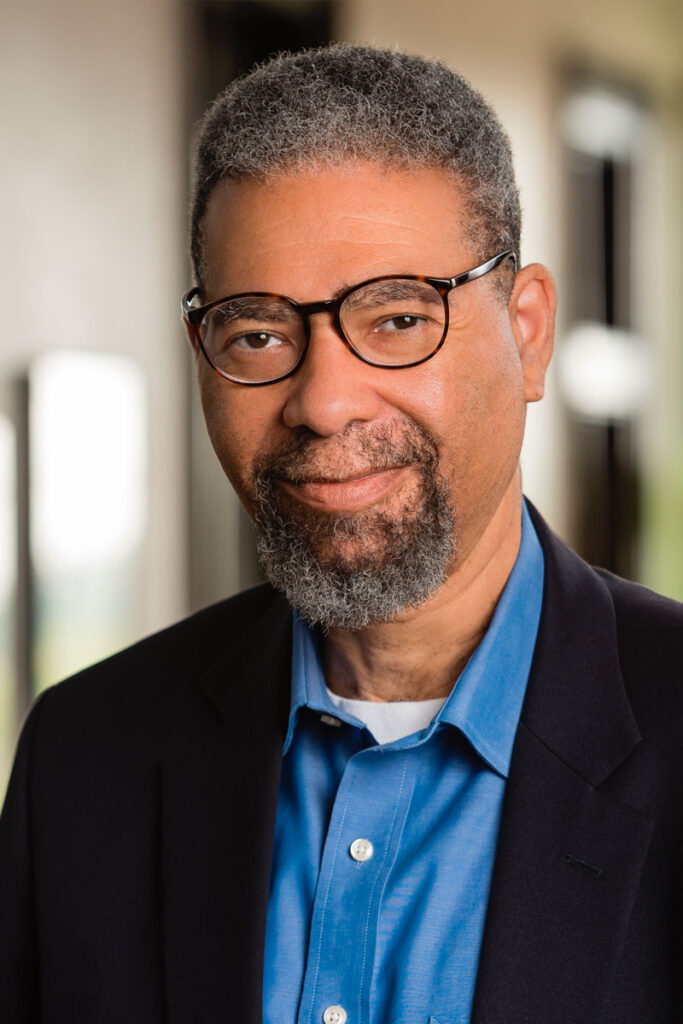 Dexter Shurney, MD, MBA, MPH, FACLM, DipABLM, is President of the Blue Zones Wellbeing Institute and Chief Health Equity, Diversity, Inclusion Officer for Adventist Health, a faith-based, nonprofit integrated health system serving more than 80 communities on the West Coast and Hawaii. Dr. Shurney is ACLM's immediate past-president and continues to serve as a board member and leader of the organization's work to address health disparities. Previously, he held the position of Chief Medical Officer and Senior Vice President, Clinical Affairs at Foodsmart by Zipongo; Chief Medical Director / Executive Director for Global Health Benefits and Corporate Wellness for Cummins, Inc.; and Chief Medical Director, Employee Health Plan for Vanderbilt University and Medical Center. At Vanderbilt he also held joint faculty appointments as Assistant Clinical Professor, Division of Internal Medicine and Public Health, and Adjunct Faculty, Owens Graduate School of Management, and was appointed to chair the Tennessee Diabetes Prevention and Health Improvement Board. He is also the former Chief Medical Officer and Vice President of Medical Affairs for Blue Cross Blue Shield of Michigan, and the most recent chair of the Business Strategies Committee for Centers for Disease Control and Prevention (CDC)/National Diabetes Education Program (NDEP). He attended Loma Linda University, and received his medical degree at Howard University College of Medicine. He holds Masters' Degrees in Business and in Public Health from the University of Detroit/Mercy and the Medical College of Wisconsin, respectively. A fellow in the American College of Lifestyle Medicine, he is board certified in both Preventive Medicine and in Lifestyle Medicine. He serves on numerous other boards including the Bon Secours-Mercy Health Foundation, the Health Enhancement Research Organization (HERO), the National Association of Managed Care Physicians (NAMCP), and the Population Health Alliance (PHA).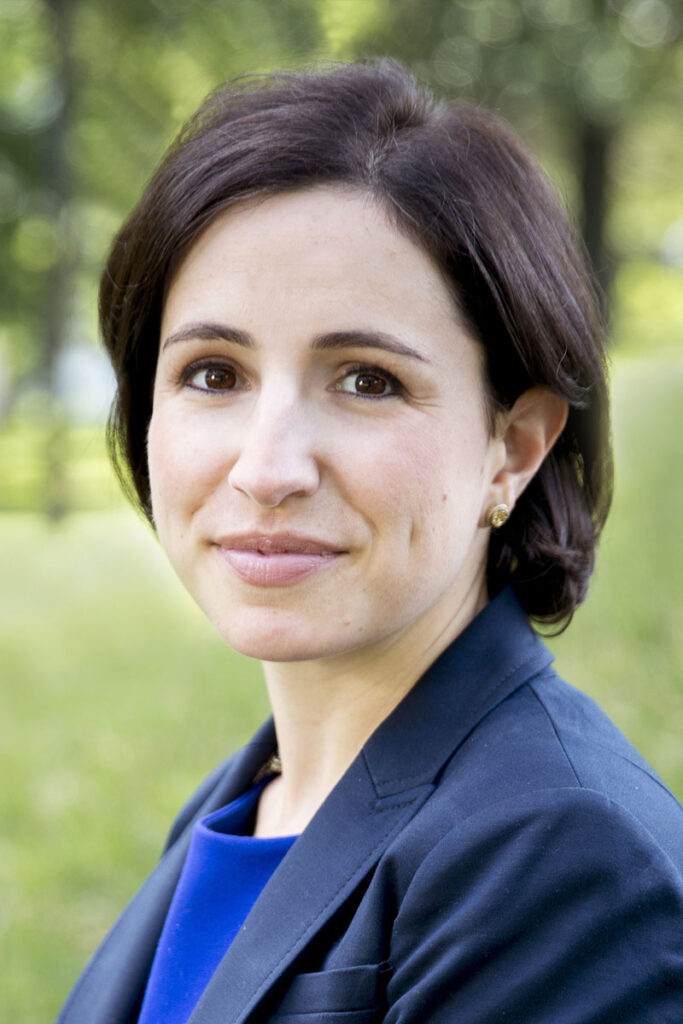 Emily M. Broad Leib is a Clinical Professor of Law, Faculty Director of the Harvard Law School Food Law and Policy Clinic, and Deputy Director of the Harvard Law School Center for Health Law and Policy Innovation. As founder of the Harvard Law School Food Law and Policy Clinic, Broad Leib launched the first law school clinic in the nation devoted to providing clients with legal and policy solutions to address the health, economic, and environmental challenges facing our food system. Broad Leib focuses her scholarship, teaching, and practice on finding solutions to some of today's biggest food law issues, aiming to increase access to healthy foods, eliminate food waste, and support sustainable food production and local and regional food systems. She has published scholarly articles in the California Law Review, Wisconsin Law Review, the Harvard Law & Policy Review, the Food & Drug Law Journal, and the Journal of Food Law & Policy, among others.
Broad Leib is recognized as a national leader in Food Law and Policy. She was named by Fortune and Food & Wine to their list of 2016's Most Innovative Women in Food and Drink. The list highlights women who had the most transformative impact in the last year on what the public eats and drinks. Broad Leib was one of the inaugural recipients of Harvard President Drew Faust's Climate Change Solutions Fund in 2015. Broad Leib's project, "Reducing Food Waste as a Key to Addressing Climate Change," was one of seven chosen from around the university to confront the challenge of climate change by leveraging the clinic's food law and policy expertise to identify systemic solutions that can reduce food waste, which is a major driver of climate change. Broad Leib's work has been covered in such media outlets as The New York Times, Los Angeles Times, Boston Globe, The Guardian, TIME, Politico, and the Washington Post. She has appeared on CBS This Morning, CNN, The Today Show, and MSNBC.
Broad Leib founded the Academy of Food Law and Policy, and from 2016-2019, served as Founding Co-Chair of the Academy's Board of Trustees. She is the faculty supervisor for the Harvard Mississippi Delta Project and Harvard Food Law Society.
Before joining the Harvard faculty, Broad Leib spent two years in Clarksdale, Mississippi as the Joint Harvard Law School/Mississippi State University Delta Fellow, serving as Director of the Delta Directions Consortium, a group of university and foundation leaders who collaborate to improve public health and foster economic development in the Delta. In that role, she worked with community members and outside partners to design and implement programmatic and policy interventions on a range of health and economic issues in the region, with a focus on the food system. She received her B.A. from Columbia University and her J.D. from Harvard Law School, cum laude.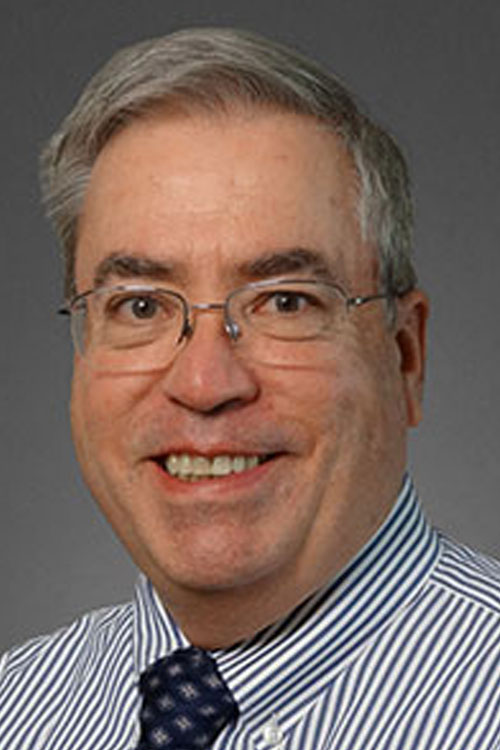 Christopher J. Lynch, Ph.D. was appointed Acting Director of the NIH Office of Nutrition Research (ONR) in January 2021. In this role he directly manages and supervises complex programs in nutrition research and participates in the development of new trans-NIH funding initiatives and workshops.
Francis Collins, M.D., Ph.D., Director of the National Institutes of Health (NIH), appointed Christopher J. Lynch, Ph.D., as Acting Director of the NIH Office of Nutrition Research in January 2021.
Dr. Lynch completed Ph.D. studies at Northeastern University on the Regulation of Hepatic Glucose Output in 1983 and continued to work on this topic and hepatic calcium signaling at the Howard Hughes Medical Institute at Vanderbilt University Medical Center. He joined the faculty of Penn State University College of Medicine in 1988, where he led collaborative efforts to advance understanding of the role of branched chain amino acids (BCAA) in nutrient signaling and insulin resistance, metabolism of BCAAs, the metabolic side effects of antipsychotics, and the mechanisms of metabolic improvements after gastric bypass surgery. During his tenure at Penn State, Dr. Lynch co-chaired the Nutrition Task Force for Medical Curriculum and the medical school course in Gastroenterology and Nutrition along with graduate student courses and training. He served on the Institutional Review Board for the College of Medicine, Co-Chaired the Scientific Review Committee for Internal Research Funding and served on 40 NIH Study Sections and Panels.
In 2016, Dr. Lynch joined NIDDK in the dual role as the chief of a new Nutrition Research Branch of their Digestive Diseases and Nutrition Division, and Director, of the NIDDK Office of Nutrition Research. In that role he served as the Exec. Sec. of the Nutrition Research Task Force (NRTF) which developed the first ever Strategic Plan for NIH Nutrition Research and stood up seven trans-NIH implementation workgroups to guide its implementation. He also collaboratively led efforts to develop a common fund project that was announced in 2020, Nutrition for Precision Health, powered by the All of Us research program. The first ancillary study nested in All of Us.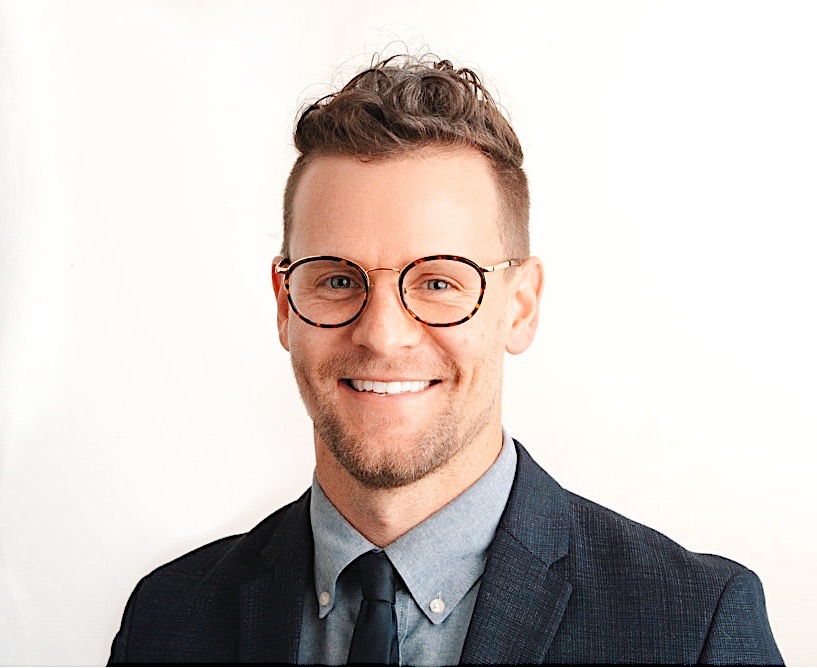 Wesley McWhorter, DrPH, MS, RDN, LD, CSCS is the Director of Lifestyle Medicine for Suvida Healthcare, serves as a national spokesperson for the Academy of Nutrition and Dietetics, and is an advisory council member for the Teaching Kitchen Collaborative. A professional chef and dietitian, Dr. McWhorter is also a behavioral scientist, strength and conditioning specialist, cookbook author, and food as medicine expert. His research and work focus on nutrition equity and closing the divide between culinary literacy and nutrition education and policy through hands-on culinary medicine education. In addition to culinary school, Dr. McWhorter graduated from Kansas State University, earned a master's degree from the University of Texas Medical Branch, and a doctorate in Health Promotion and Behavioral Science from the University of Texas Health Science Center School of Public Health.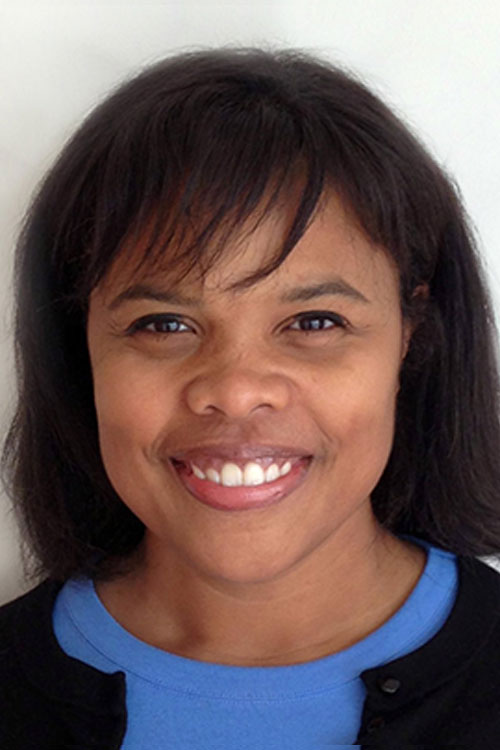 Dr. Farmer is a Staff Scientist at the NIH Clinical Center. In this intramural research position, Dr. Farmer is involved in both community-based and patient research exploring the role of cooking in chronic disease prevention and psychosocial health. Prior to joining the NIH, she was a well-established primary care clinician and routinely engaged her patient's in nutrition education through cooking classes. Dr. Farmer's research focus may be categorized into three major areas: psychosocial outcomes of health behaviors, role of cooking interventions on dietary behaviors and cardiovascular outcomes, and mechanisms of health disparities. She was recently named a recipient of the 2020 William G. Coleman Minority Health and Health Disparities Research Innovation Award from the NIH's National Institute of Minority and Health Disparity for her work in exploring microbiome-related dietary metabolites in cardiovascular
disease health disparities. Dr. Farmer is an alumni of Howard University College of Medicine, received her internal medicine training from Thomas Jefferson University Hospital,
and held a prior appointment at Johns Hopkins University Hospital. She has also completed fellowship level training in Integrative Medicine from the Center for Integrative Medicine at the University of Arizona and Duke University Integrative Medicine.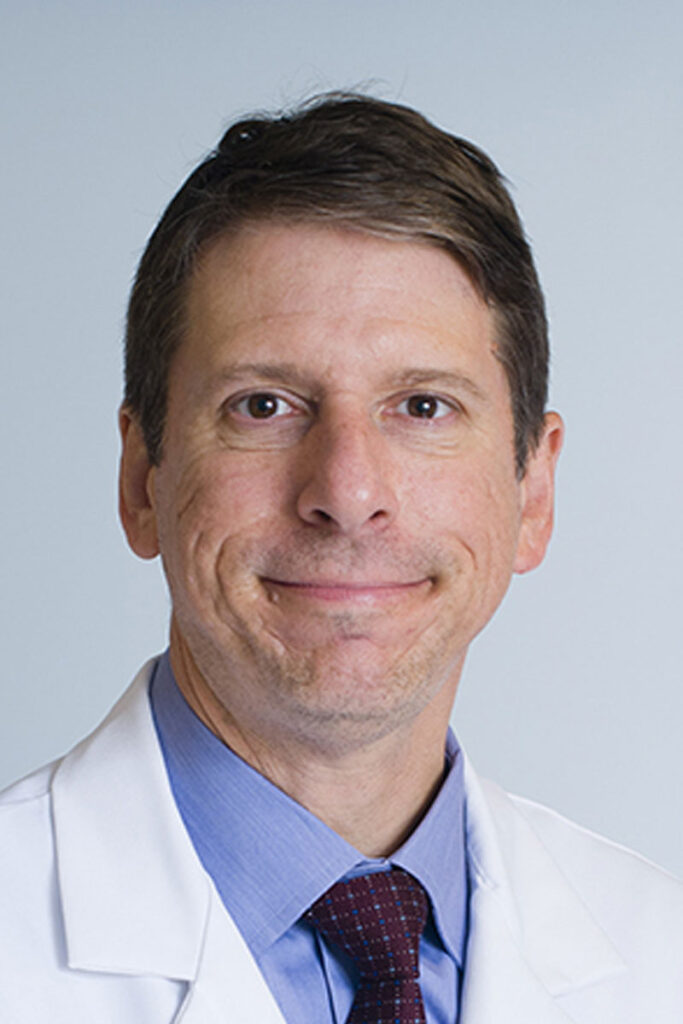 Dr. Joshua P. Metlay, MD, PhD, is Chief, Division of General Internal Medicine.
Dr. Metlay received his bachelor's degree from Yale University, his PhD in Immunology from Rockefeller University, and his MD from Cornell University Medical College. He completed residency and chief residency in internal medicine at the University of Pittsburgh and a fellowship in general internal medicine and epidemiology at the Massachusetts General Hospital. He also received a Master of Science in Health Policy and Management from the Harvard School of Public Health.
Dr. Metlay's research spans two major areas, the epidemiology of drug resistance among common bacterial respiratory pathogens, particularly S. pneumoniae and the development and evaluation of interventions to improve the quality of treatment decisions for respiratory tract infections. This research has led to numerous federal grants from NIAID, CDC, and AHRQ and roles on national advisory committees in the area of infectious diseases epidemiology.
Dr. Metlay is dedicated to education and mentorship. He has been recognized with a number of honors including the Lindback Foundation Award for Distinguished Teaching in 2008 (Pen's highest teaching honor), the Mid-Career Research and Mentorship Award from the Society of General Internal Medicine in 2010, and the Arthur Asbury Outstanding Faculty Mentorship Award from the Perelman School of Medicine at the University of Pennsylvania in 2011.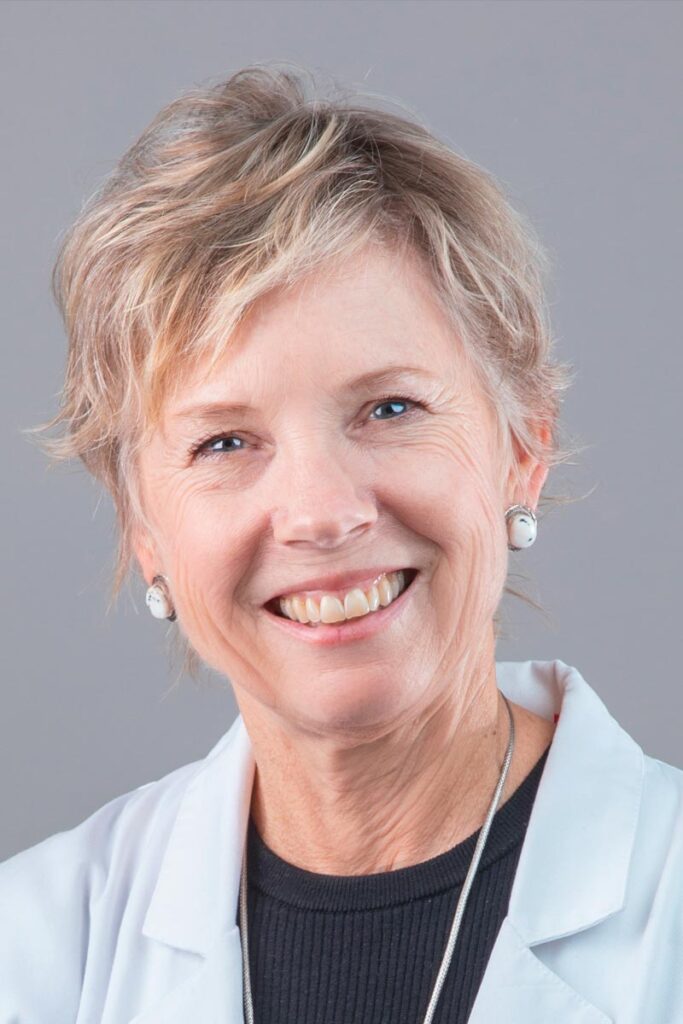 Dr. Collings is Founding Director of Lifestyle Medicine for Silicon Valley Medical Development and El Camino Health in the San Francisco Bay Area and Chief Medical Officer for Zillion RestoreHealth. She serves as current President of the American College of Lifestyle Medicine (ACLM).
Dr. Collings has board certifications in Cardiology, Internal Medicine, Nuclear Cardiology and Lifestyle Medicine. She holds a graduate degree in exercise physiology, as well as professional culinary and coaching certifications. She received her education from the University of California, University of Wisconsin, and Stanford University Medical Center and is a member of the Alpha Omega Alpha National Medical Honor Society.
Dr. Collings has over 30 years' experience as a general, invasive, and imaging cardiologist. She has served in multiple capacities and leadership positions including Founding Medical Director of El Camino Hospital Cardiopulmonary Wellness Center and as a member of the ACLM Board of Directors for 6 years. As ACLM president, she is focused on guiding lifestyle medicine into mainstream medicine, scaling programs and practitioners nationwide, and bringing awareness to lifestyle medicine as the primary solution to address chronic disease epidemics through the lens of personalized and population health. Dr. Collings serves in other nonprofit board and advisory positions including with the True Health Initiative, the Physical Activity Alliance, and the Global Positive Health Institute. She has advised on digital health platforms to optimize clinical, coaching, and client engagement features.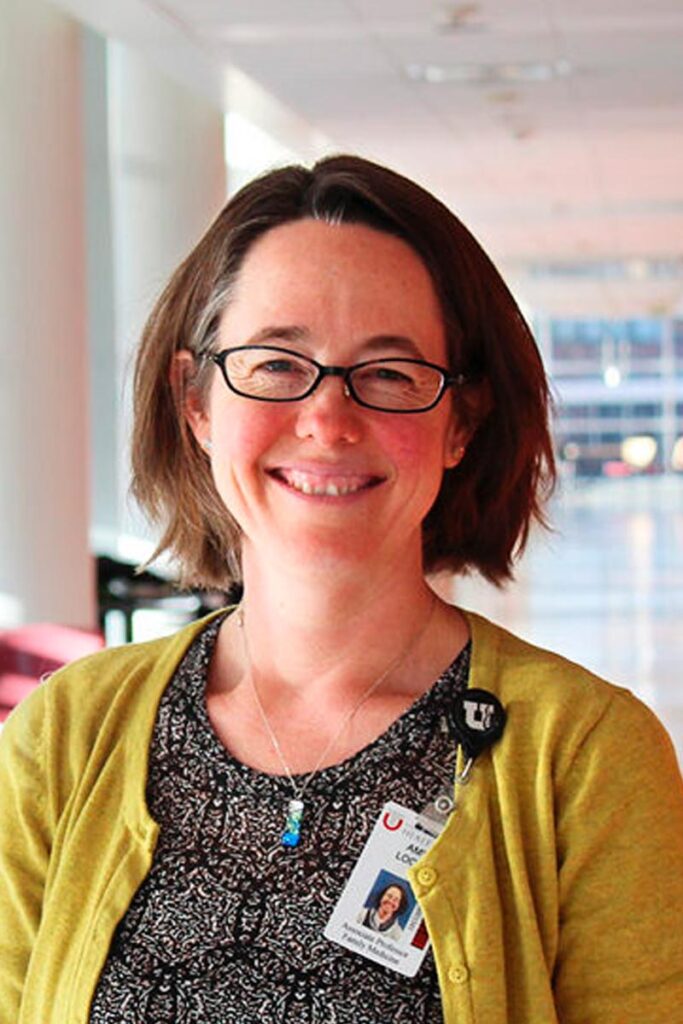 Amy Locke is the Chief Wellness Officer for the University of Utah Health, executive director of the University of Utah Health Resiliency Center, and Professor of Family and Preventive Medicine. Her research, educational, and clinical interests center around professional well-being, health behavior change, and prevention of disease through lifestyle. She helped create a Culinary Medicine Program for health sciences students and a Health Promotion and Integrative Health Pathway of Excellence for medical students. She is the former Director of Integrative Medicine and Integrative Medicine Fellowship Director at the University of Michigan. She serves as Chair for the board of the Academic Consortium for Integrative Medicine and Health. She strives to increase education around wellness and integrative health topics both locally and nationally with a goal of increased access to services and a shift towards prevention and integrative health in conventional medicine.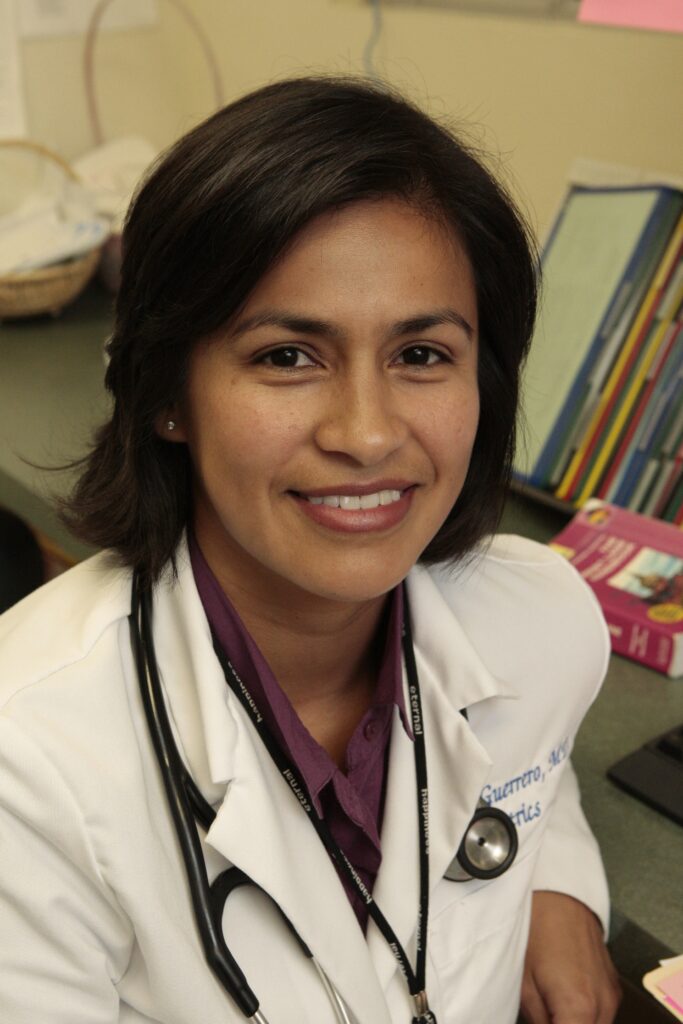 Dr. Alma Guerrero is an Assistant Clinical Professor in the Department of Pediatrics at UCLA. She practices general pediatrics with vulnerable populations who have high unmet medical and psychosocial needs. She has an interest and clinical experience in childhood obesity and child development of young Latino children. Dr. Guerrero's research has focused on examining parental perceptions of childhood obesity, child development, and family-centered care among Latino children. Dr. Guerrero has conducted qualitative research in the area of early childhood obesity, designed a primary intervention across Los Angeles County to improve child development education among low-income largely Latina mothers who participate in the Special Supplemental Nutrition Program for Women, Infants, and Women (WIC program), and completed various secondary data analyses that are contributing to the understanding of young Latino children's health and development and their healthcare experiences.
Dr. Guerrero received her MD from UCLA School of Medicine, and her MPH in Health Services Organization from the UCLA Fielding School of Public Health. Dr. Guerrero's current work focuses on building caregiver skills, family cohesion, and caregiver knowledge to target childhood obesity among families residing in East Los Angeles.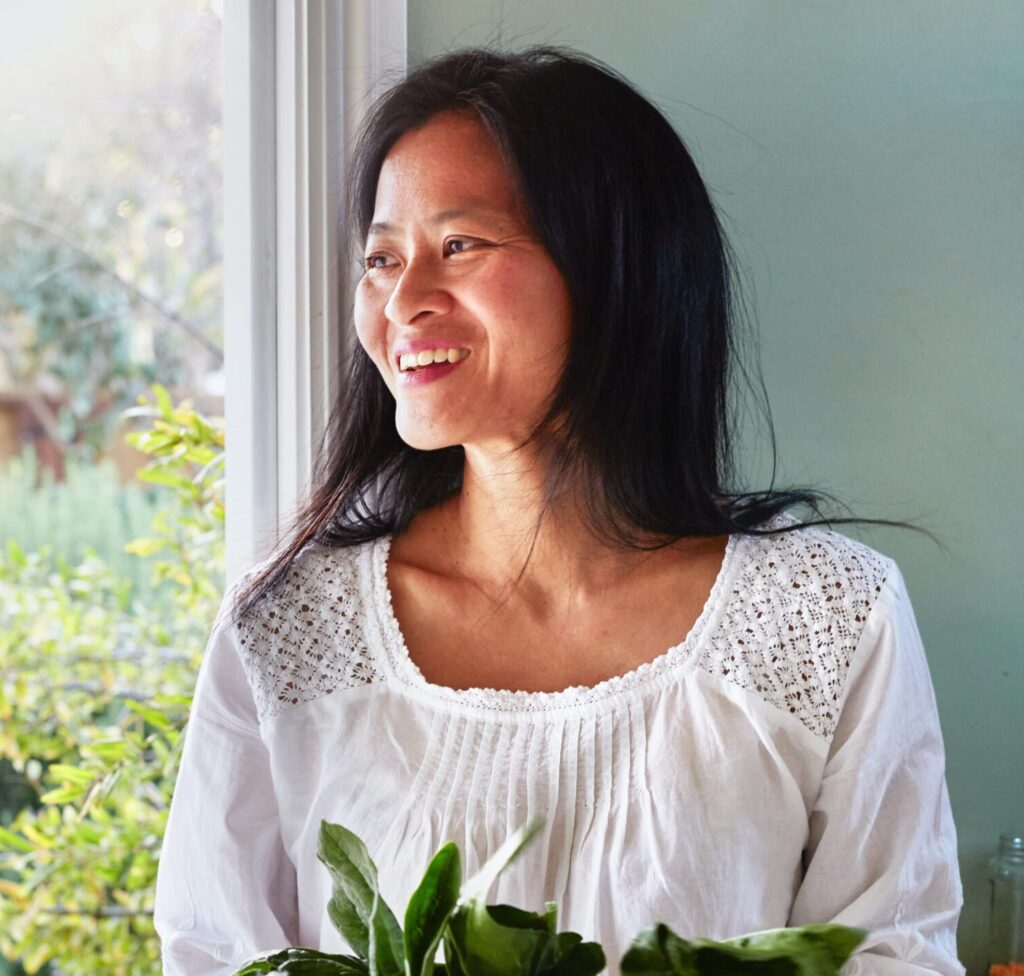 Linda Shiue, MD, is an internist and professionally trained chef in the department of Adult and Family Medicine at Kaiser Permanente San Francisco's offices in Mission Bay. She believes that the best medicine is prevention.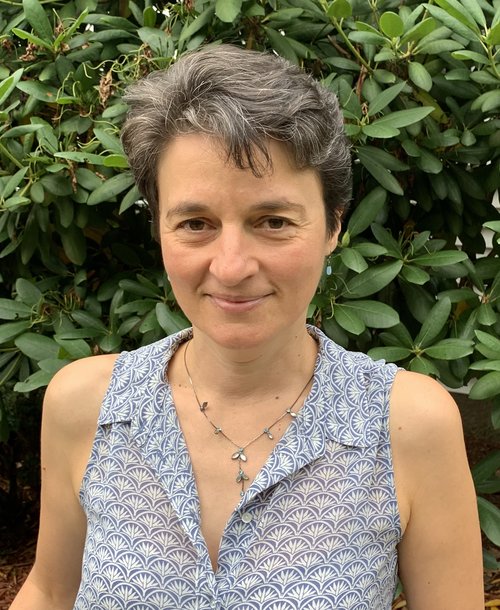 Helen Delichatsios, MD, MS is a clinician-educator at Massachusetts General Hospital. Helen has developed educational tools on nutrition which she applies with her patients in her busy practice and to teach her medical students and residents. Her research interests and publications concern effective nutrition and obesity counseling methods in the primary care office, and she runs shared medical appointments for patients with metabolic disorders with an emphasis on self-management and teaching through cooking. At Harvard Medical School, Helen directed the preventive medicine and nutrition course and led the transition to the new clinical nutrition course. On the nutrition curriculum committee, she strives to increase nutrition and obesity education in all four years of medical school and graduate medical education. Helen runs faculty development sessions on nutrition education, including physician self-health. A graduate of Cornell University Medical College, Helen completed her residency at Cornell New York Hospital and earned a master of science degree in epidemiology at the Harvard T. H. Chan School of Public Health. Helen is active in her town's wellness committee to improve nutrition and health in schools.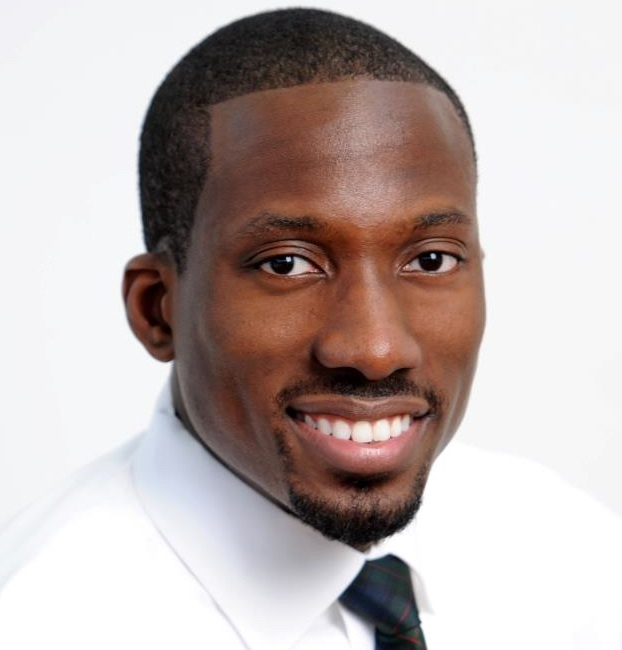 Kofi D. Essel, MD, MPH, FAAP, is a board-certified community pediatrician at Children's National Hospital(CNH) in Washington, D.C. Dr. Essel serves as Assistant Professor of Pediatrics, the Director of the George Washington University School of Medicine and Health Sciences Culinary Medicine Program.
Dr. Essel has dedicated his career to advocacy/research around healthcare training, health disparities, and community engagement, with expertise and national recognition in the areas of addressing obesity stigma, and food insecurity in families. Dr. Essel sits on the National Academy of Sciences Roundtable on Obesity Solutions Lived Experience Innovation Collaborative and was nationally recognized by the Alliance for a Healthier Generation for helping to create an innovative curriculum to enhance pediatric resident trainee skills on obesity management. He also co-authored a national toolkit for pediatric providers to address food insecurity in their clinical settings with the AAP and the Food Research & Action Center.
Dr. Essel earned a BS from Emory University with a focus on Human Biology and Anthropology, and earned his Medical Degree and Masters in Public Health in Epidemiology from GWU. He completed pediatric residency and General Academic Pediatric fellowship training at Children's National Hospital.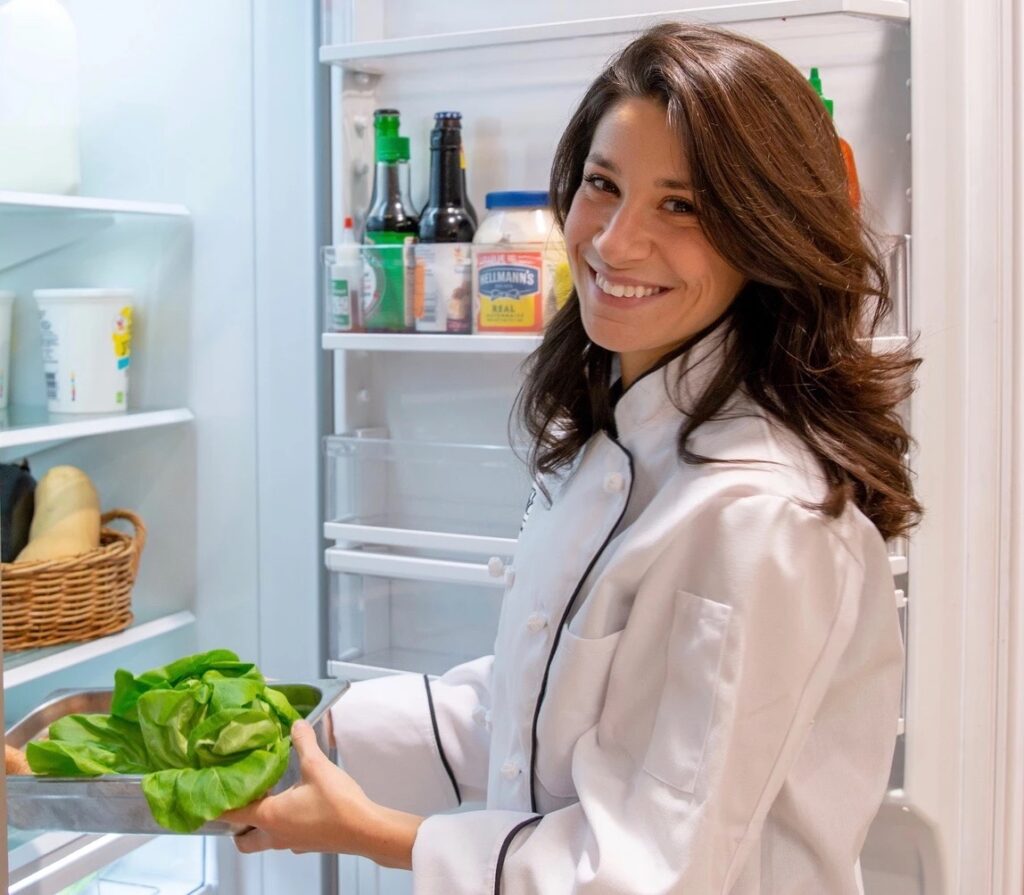 Olivia Weinstein, MS, RD, LDN, is the culinary nutrition director at Boston Medical Center (BMC), Boston. Through her work in the award-winning BMC Teaching Kitchen, which earned the Future Practice's award for "Innovations in Dietetics Practice" at FNCE 2016, Olivia is helping to bring to fruition BMC's mission of "exceptional care, without exception". This awareness transcends to her work with the Teaching Kitchen Collaborative (TKC), a network of thought-leading organizations using teaching kitchen facilities as catalysts for enhanced personal and public health. With the TKC, Olivia presented on a panel to discuss best practices in Teaching Kitchens at FNCE 2020 as well as giving multiple other talks. During Olivia's time at BMC, she has shifted the focus of the program from a community resource to a nutrition intervention integrated into clinical care models. From this initiative, she forged a novel model for horizontal partnership between the clinical nutrition services and the teaching kitchen program. In addition, she created the accredited "Eat to Treat" continuing education curriculum for clinicians who work with patients who require nutrition and lifestyle changes to manage and prevent weight-related chronic diseases.
More information coming soon.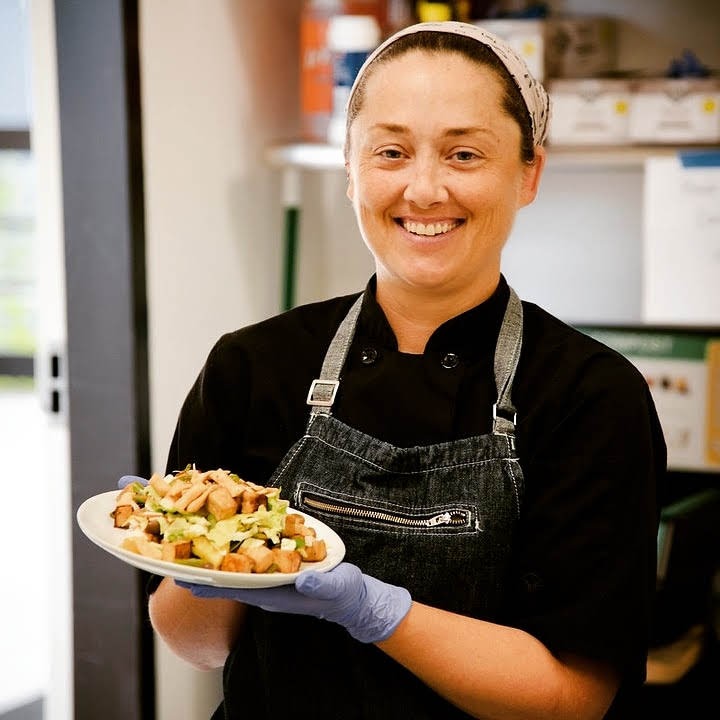 Chef Julia Rhoton has served as the Culinary Arts Coordinator for UCLA Recreation and the UCLA Teaching Kitchen since it's opening in October 2019. She has her Bachelor's degree in elementary school education and a culinary degree from Le Cordon Bleu School of Culinary Arts. After more than 18 years working in kitchens in Los Angeles, she is excited to be helping others learn about cooking and nutrition at UCLA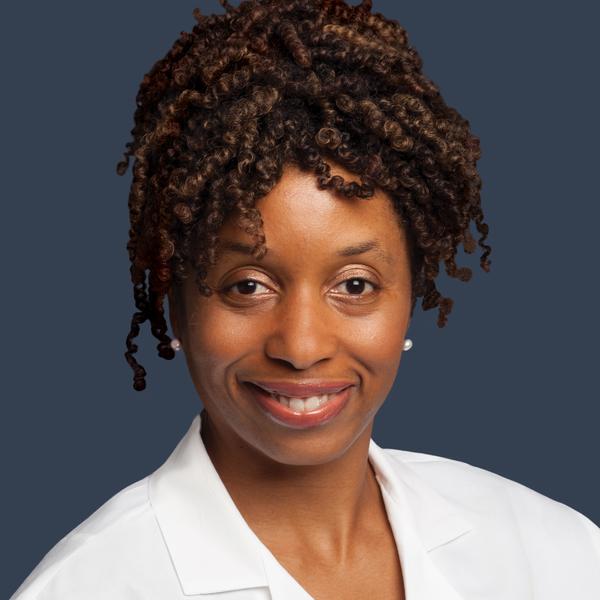 Dr. Stone co-founded and runs Fresh & Savory Culinary and Lifestyle Medicine Pop Up Teaching Kitchen Shared Medical Appointment. She works with patients to create sustainable evidence- based lifestyle choices that prevent, decrease progression of chronic illness and promote wellbeing. She has been awarded Recognition by the National Committee for Quality Assurance Physician Practice Connections Patient-Centered Medical Home Program (PPC-PCMH). Recognition identifies clinicians who make the most of clinical information to make better decisions and provide better follow-up care.
Dr. Stone was recognized by Washingtonian magazine as a Top Doctor in 2012 2017,2018,2019,2020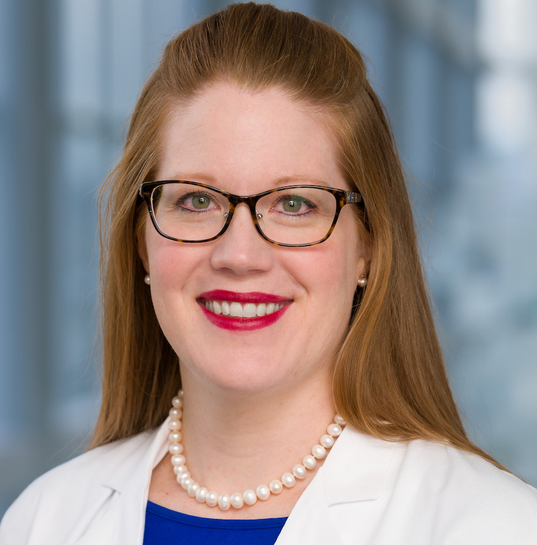 Jaclyn Albin, M.D., CCMS, DipABLM, is an Associate Professor in the Departments of Internal Medicine and Pediatrics at UT Southwestern Medical Center. She specializes in internal medicine, pediatrics, lifestyle medicine, and culinary medicine. Dr. Albin treats patients of all ages at the UT Southwestern Combined Internal Medicine and Pediatrics Clinic, and she also serves as the founding Associate Program Director for the combined Internal Medicine/Pediatrics Residency Program.
Dr. Albin earned her medical degree at George Washington University School of Medicine. She completed a residency in internal medicine and pediatrics at Baylor College of Medicine, where she served as Chief Resident of Pediatrics. She is certified by the American Boards of Internal Medicine and Pediatrics, as well as the American Board of Lifestyle Medicine.
Dr. Albin launched UT Southwestern's Culinary Medicine Program and serves as the Director of the program's education, research, clinical, and equity missions. Dr. Albin is a certified culinary medicine specialist and serves on the national advisory board for the Certified Culinary Medicine Specialist program. She studies the impact of hands-on culinary medicine classes in medical education and patient care settings.
Dr. Albin is passionate about nutrition, lifestyle, and environmental influences on health, and she seeks to drive positive change at a population health level. She believes food as medicine offers a unique opportunity to integrate the clinical, educational, and research aspects of this work through the training of future health care professionals, delivery of innovative patient support in lifestyle behavior change, and high-quality research that uplifts the health of communities.More information coming soon.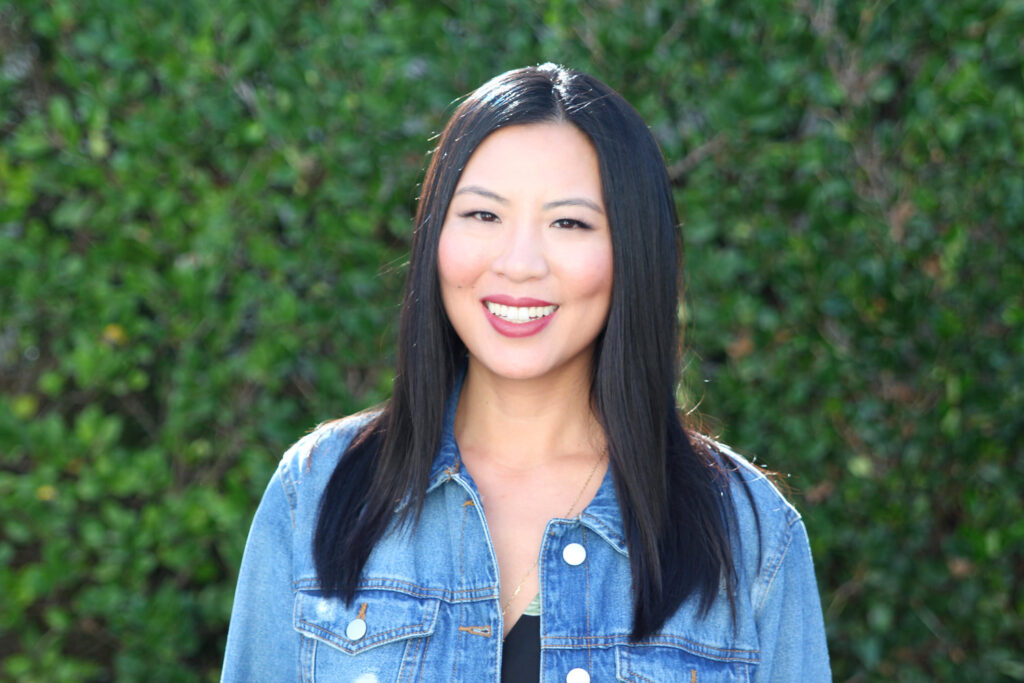 Sherene is an award-winning dietitian and chef focused on sustainable food and plant-based nutrition. She served as the Nutrition Director for L.A. Kitchen, a non-profit focused on serving low-income seniors, empowering former foster youth, formerly incarcerated, and formerly homeless individuals. As a USC Trojan, she co-created USC Keck Medical School's first nutrition selective for med students, the Culinary Medicine Selective. In 2017, she received the Excellence in Hunger and Environmental Nutrition Leadership Award from the Academy of Nutrition and Dietetics and in 2018, she was recognized by USC Keck Medical School for Outstanding Teaching Contributions. Most recently, she was featured as one of Today's Dietitian Magazine's 10 RDs who are making a difference.
Currently, she works as a consultant focused on building sustainable nutrition initiatives with plant-based brands, co-developed the first Certificate of Training on Sustainable Food Systems for the Academy of Nutrition and Dietetics, teaches at California State University, Los Angeles and USC Keck School of Medicine.
Sherene serves as the Chair for the Academy of Nutrition and Dietetics, Vegetarian Practice Group, the Nutrition Advisor for the Plant Based Foods Association and on the Advisory Council for Physicians Committee for Responsible Medicine on Universal Meals. She has a M.S. in Nutrition from California State University, Los Angeles, B.S. in Public Policy and Business Law from USC, Chef's Training from the Natural Gourmet Institute and Plant-Based Nutrition Certificate from Cornell.